In discussions on COVID-19, it has become a common trope that disciplines like anthropology are particularly relevant and fitting for writing about the pandemic. Indeed, the pandemic unearths many dormant questions about inequalities in public health care systems, uneven food distribution, anthropogenic effects on the environment, and more. Just as the virus spreads globally, so does it bring to the surface injustices across the globe: in the slums of Mumbai, in Northern Italian hospitals, in your own four walls.
Yet what, how, from what position, in what outlets, and why anthropologists should write right now are principal questions I find often unanswered these days. The "rush to the keyboards" not only disguises academia's trap between the 'privilege' of productivist writing and a lack thereof (i.e. due to care work); it also brings to the surface the "face of the other" (Gugganig and Klimburg-Witjes 2020). I want to extend this thought, and approach COVID-19 as an educational moment that raises several dormant questions. What does it mean for anthropology as a discipline so entangled with the idea of the "other"—whether other people and places, other cataclysmic societal maelstroms like a public health crisis, or massive unemployment—when this multifarious other is suddenly hitting us all? What does the current crisis reveal about the discipline's built-in ambivalence around separating the field from the working desk? I want to use this outlet to write against "us"—social scientists in so-called affluent (western) societies—who now feel the urge to write.
Facing yourself, facing the other
In late February, a friend and colleague working in China sent a text, asking whether I was already preparing for the pandemic. It sounded like a joke, but I knew it wasn't. I was trying not to become distracted by his messages as I was in the middle of finishing an application. Yet in my head flashed future media graphics of sharply increasing red bars showing an exceptional rise of European coronavirus deaths. The following weeks were drowned in preparation for fieldwork (that I had to postpone), but also in media coverage in Austria (where I currently reside) and other western states conveying the sense that this virus is still somewhere in the distance.
In early March, news reports started to make evident that countries with little to no experiences with epidemics—mostly in Europe and North America—often did not learn from countries that have had experienced epidemics. These debates often rendered countries like China, Singapore, or Taiwan irrelevant to European or North American experiences, with arguments that political, cultural, or infrastructural (e.g. public health surveillance technologies) differences were too big to overcome. Bruce Aylward of the WHO has called this discourse of 'we cannot do this here' a "moral hazard," which (somewhat moralizing himself) reveals "what you think of your vulnerable populations" (Aylward & McNeil 2020).
In the 1990s, many health experts warned that the "return of the microbe" would hit the industrialized world hard, which had become (too) content with the waning of infectious diseases and had shifted focus to chronic diseases (Lakoff 2015, 302-303). Now, affluent western societies, with their seemingly progressive medical and scientific expertise, technological developments, and health care systems are evidently brought to their knees. The current collapse is not just one of health systems and stock markets; it is also one of ideological hubris of western enlightenment and deep-seated colonial sentiments that what is happening over there—the face masks in media coverage of Asian countries, the "backward" regimes needing surveillance to deal with their problems—can never happen to us, here.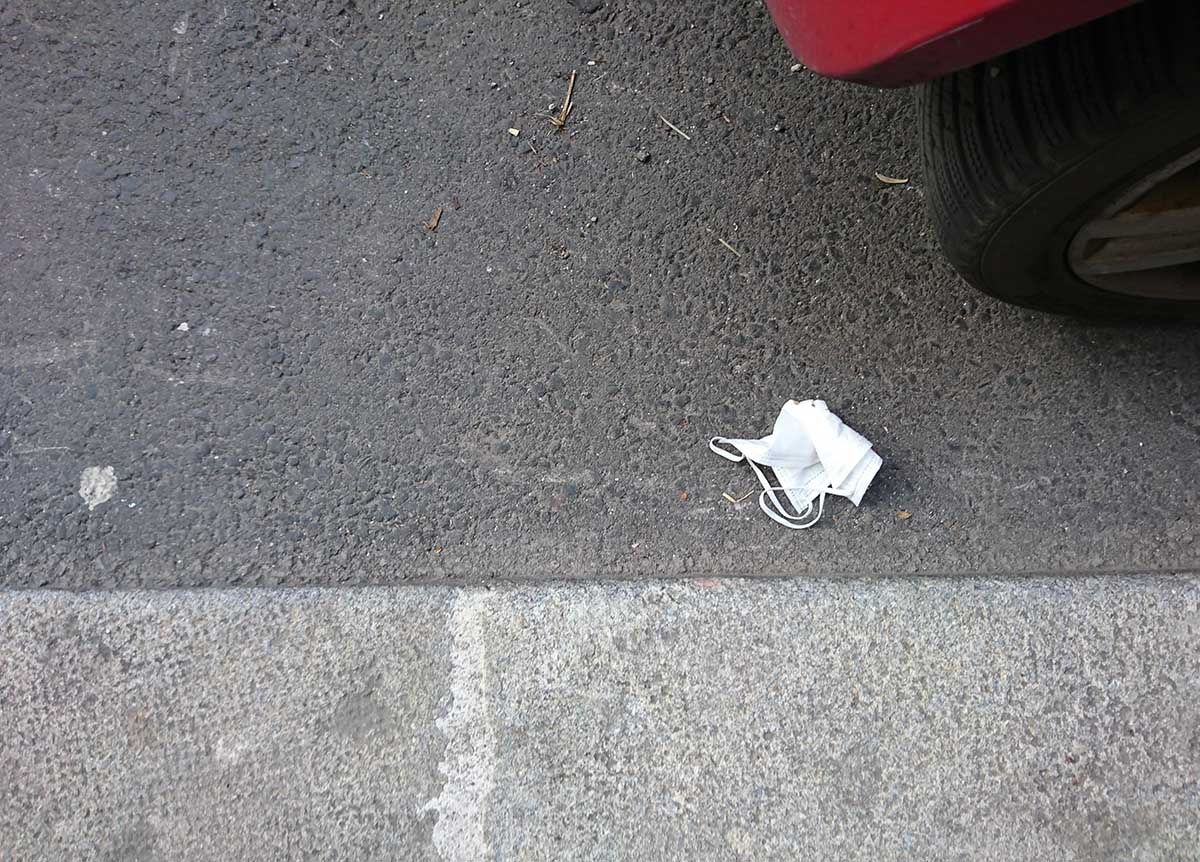 The pandemic raises a plethora of issues regarding inequality, exploitation of power relations, political regimes, and epistemic injustice—issues that anthropologists often study in and among the other. Now, these issues have surfaced in our own lives, be it in our daily media consumption or in more immediate ways, such as juggling care and academic work at home, knowing people who cannot afford health care, or witnessing losses among students. As social scientists in affluent societies, we have seemingly arrived on the prime stage of the other—economic plunges, rapid death tolls, collapsing health care systems—that we usually study elsewhere.
I couldn't help but be reminded of the HAU journal scandal that ensued in the wake of seven former staff members' accusation of editor Giovanni da Col's misconduct, harassment, and abuse of power (Former HAU Staff 7 2018). #hautalk conversations questioned among other things the deeply rooted coloniality of anthropology, where the "West" appears as universalized/globalized, and the colonized world as the local (Chakraborty 2018). In this line, what I took from the vivid conversations in summer 2018 was that for many anthropologists and anthropology as a discipline there is still a widely accepted disconnect between fieldwork—the questions posed to the "field," the sense of injustice we seek to study, the ethical concerns of writing about others—and the everyday work experiences in university departments.[1] It revealed a troubling disconnect in the discipline's built-in incapability to recognize and act upon injustices witnessed in our immediate, daily work environments, while being well trained to comprehend them in our fields out there.
Both of these phenomena have a similar epistemic schizophrenic streak, a splitting of the (western) mind, that makes evident the illusiveness of the "safe" space of the desk to theorize about these issues, of the division between us and the other or the Global North and "a place like Brazil," such as in the case of Zika (Reis-Castro & Nogueira 2020). Following Chakraborty (2018), affluent/western countries seem to have fallen out of their cloud of universality (i.e. scientific and political superiority) to land on the terrain of the local, with face masks, travel restrictions, and economic insecurities.
How to write about this disconnect requires social scientists to reconcile the hyper-mediatized and constantly changing world "out there" with the immediate spheres of our own four walls, or perhaps our newly discovered need to do community and care work. It reminds us that the complexity of ethnographers' lived-in worlds is inherent to these intersectional spheres (Fortun 2003), and that theorizing that comes out of these complexities is what anthropology needs more of—no matter whether we witness injustices in our fieldsites, our neighborhoods, or our places of current or future work. As Sara Ahmed succinctly puts it, writing in times of Corona is not about "carrying on" or "staying calm"; "writing is a lead, leading me to others; writing as hearing from others" (2020).
[1] It is worth inquiring how anthropologists outside academia have experienced the disciplinary and institutional incapability of addressing inequalities (see Ahmed 2020), while extoling inequalities elsewhere.
Acknowledgement
Many thanks to Luísa Reis-Castro, Nina Klimburg-Witjes and the CASTAC reviewers for their insightful comments.
References
Ahmed, Sara. 2020. Complaint and Survival. https://feministkilljoys.com/2020/03/23/complaint-and-survival/ [accessed May 5, 2020], March, 23.
Aylward, Bruce and McNeil, Donald G. 2020. Inside China's All-Out War on the Coronavirus. The New York Times. https://www.nytimes.com/2020/03/04/health/coronavirus-china-aylward.html [accessed March 30, 2020], March 9.
Chakraborty, Proshant. 2018. Anthropology's front-lines: Notes on crisis, coloniality, and violence. https://footnotesblog.com/2018/06/17/guest-post-anthropologys-front-lines-notes-on-crisis-coloniality-and-violence/ [accessed May 4, 2020], June, 17.
Former HAU Staff Member 7. 2018. An Open Letter from the Former HAU Staff 7
https://footnotesblog.com/2018/06/13/guest-post-an-open-letter-from-the-former-hau-staff-7/ [accessed May 5, 2020], June 13.
Fortun, Kim. 2003. "Ethnography In/Of/As open Systems." Reviews in Anthropology 32, no. 2: 171-190.
Gugganig, Mascha and Nina Klimburg-Witjes. 2020. A slow conversation on COVID-19. Backchannels https://www.4sonline.org/blog/post/a_slow_conversation_on_covid_19 [Accessed May 7, 2020].
Lakoff, Andrew. 2015. Global health security and the pathogenic imaginary. In Jasanoff, Sheila, and Sang-Hyun Kim, Dreamscapes of modernity: Sociotechnical imaginaries and the fabrication of power. Durham: Duke University Press, 300-320.
Reis-Castro, Luísa and Nogueira, Carolina. 2020. Who Should Be Concerned? Zika as an Epidemic About Mosquitoes and Women (and some reflections on COVID-19). Somatosphere
http://somatosphere.net/2020/zika-epidemic-mosquitos-women.html/#pagejump [Accessed April 7, 2020].