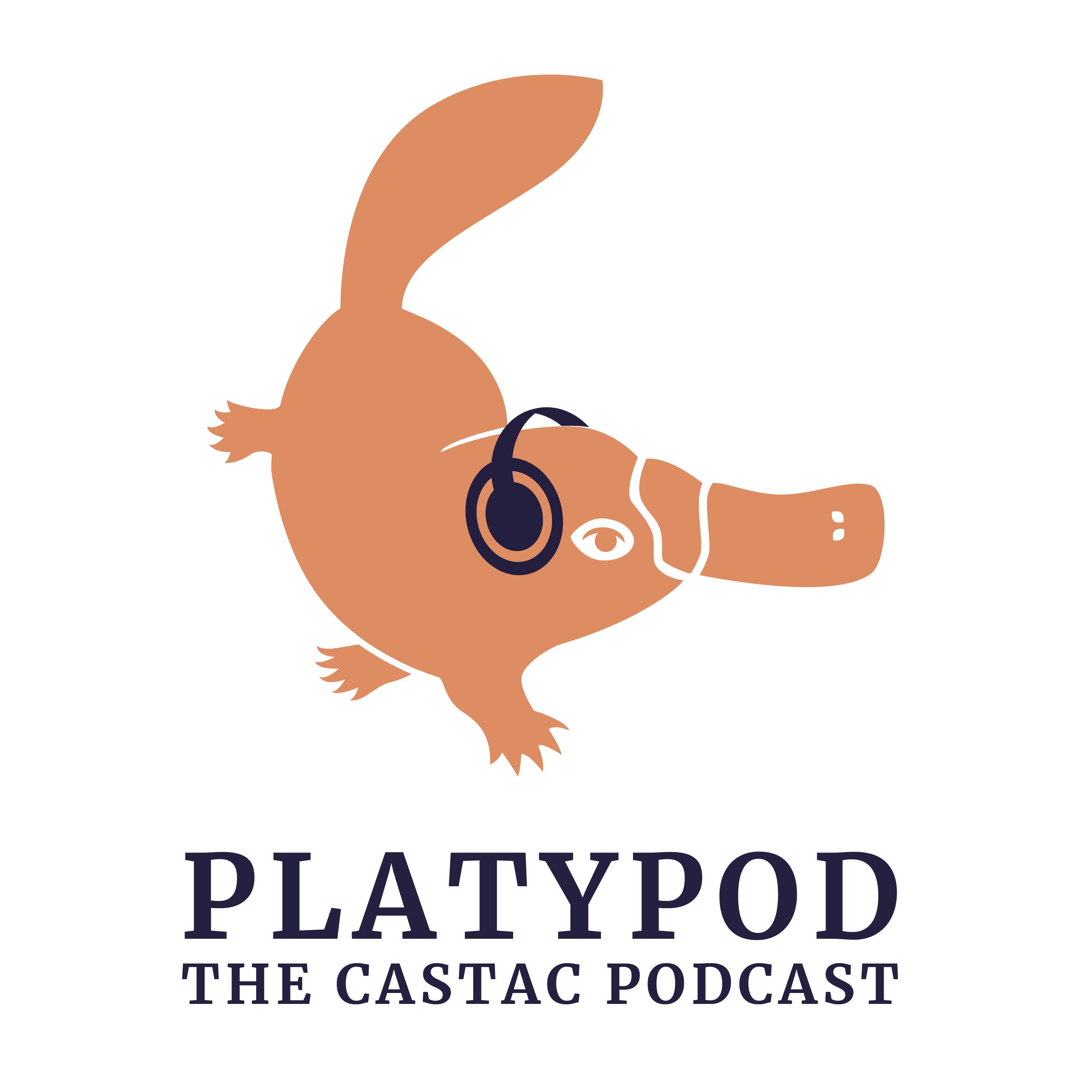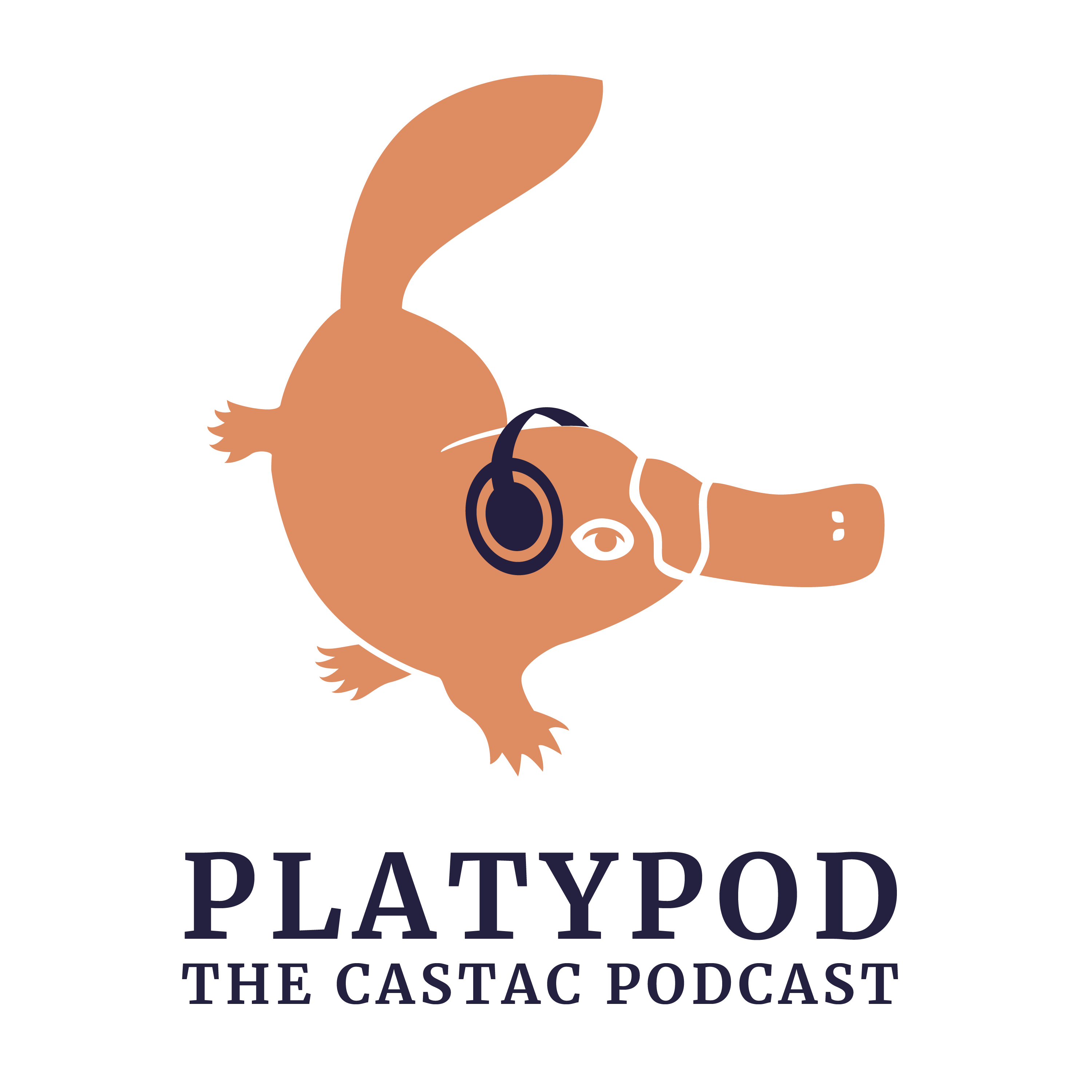 In its opening episode, Platypod presents a conversation between Cassandra Hartblay (University of Toronto) and Zihao Lin (University of Chicago). They discuss their research on accessibility cultures, politics, and technologies.
This episode was created with the participation of Cassandra Hartblay (the University of Toronto, speaker) and Zihao Lin (the University of Chicago, speaker), Kim Fernandes (University of Pennsylvania, host), Svetlana Borodina (Columbia University, host), Gebby Keny (Rice University, sound editor), and Angela VandenBroek (Texas State University, CASTAC web producer).
The transcript of their conversation is accessible below.
Svetlana Borodina (host, hereafter SB):
Welcome to Platypod, the official podcast of the Committee for the Anthropology of Science, Technology, and Computing. Here, we host dialogues and conversations about the theories, tools, and social interactions that explore questions at the intersection of anthropology and science and technology studies. I'm Svetlana.
Kim Fernandes (host, hereafter KF):
And I am Kim. We are your hosts today. We are two early-career scholars whose research interests pivot around disability. For our first series of episodes, we engage with scholars working at the intersections of disability, science and technology studies, and anthropology. 
Cassandra Hartblay (speaker, hereafter CH):
Hi, my name is Cassandra Hartblay and I'm an Assistant Professor in the Department of Health and Society and the Graduate Department of Anthropology at the University of Toronto.
Zihao Lin (speaker, hereafter ZL):
Hi, everybody. I'm Zihao. I go by he/him. I'm a third-year Ph.D. student in Comparative Human Development at the University of Chicago.
SB:
Hi, Cassandra and Zihao. Thanks for joining us. We're super excited to have you with us today. Let's just jump right into the questions. So our first question is, please tell us more about your research as well as what brought you to the study of urban accessibility and how you study it. 
CH:
Sure, this is Cassandra. I can start. I started out as a graduate student in my Ph. D. program, thinking about how to understand disability cross-culturally. I was from the US, and I was trying to do fieldwork to understand disability activism in Russia. Initially, I thought that I'm going to look at activist groups and see what they were doing. I had a bunch of plans to study a parent activist group. But of course, when I returned to the field after my initial preliminary fieldwork to go back and do my long dissertation fieldwork, the parent activist group I had wanted to study had disbanded. I had kind of ironically said to my friend before I left that the last thing I want to do is study ramps. I thought that accessibility ramps were this kind of gauche symbol of accessibility that I was worried supplanted wheelchair access for all different kinds of access and, in general, was maybe a technology that was quite specific to particular devices and networks that I didn't think necessarily apply to Russia. But, of course, as things would have it, the group that ended up being most excited about working with me when I was in the field was people with mobility and speech impairments. So I ended up studying wheelchair access in one city for my dissertation project and then a subsequent ethnographic theater project and a book project that is still not quite complete. 
It came upon me that I was studying urban accessibility because it was a kind of disability advocacy issue that really did translate across cultures. But then it also brought up all kinds of things that didn't translate in the ways that the problems of urban accessibility or inaccessibility appeared. 
SB:
Thank you. Zihao?
ZL:
I guess I came to realize that I was studying urban acceptability at a much later point. I am still a Ph.D. student proposing my doctoral dissertation proposal which will be about the barrier-free discourse, how it connects the smart city, and this aspiration for the future in Chinese metropolises. But I have been working with deaf people for almost a decade – I was doing my bachelor's in communication in China. I studied a little bit of sign language as a volunteer. And then I left for Master's studies in Germany, and then I was kind of away from China for a couple of years. And suddenly, I realized that many deaf communities are starting to talk about "barrier-free" as a way of life, and many tech companies have started to design products for deaf users. And I started fieldwork in 2018 in a company that works on voice recognition technology and then how people's voices can be translated into text and shown on the screen devices like a smartphone and for deaf users to actually "hear." What I found very interesting is that the founder of that startup is a deaf person. He's a lipreader, late-deafened. He had language capacity growing up but then lost his hearing because of an illness at the age of 11. He is one of the few people who actually had a degree in mathematics and computer engineering in the Chinese higher education system as a deaf person. And then what I found very interesting is how he embodied this position as a deaf person but also as an entrepreneur who tries to create market value because of this product that he envisioned as barrier-free for people. So that's how I started to [think of] urban accessibility as multiple objects that have so many different meanings. So it can be an aspiration to a future, better life, it can be a technical object – so it can be many things. And how these things are actually tackled. I was still trying to figure out a way to talk about these different aspirations that are attached to urban accessibility in my current project. 
KF:
That sounds fascinating. Thank you both. For our second question, we wanted to ask, how is an anthropological or ethnographic approach to urban accessibility different from design studies or disability studies? Why should and how can or how does anthropology study accessibility and inaccessibility?
ZL:
I could just continue talking about how confused I was when hearing all these different stories about access. So, for example, it could be a way for government officials to assert how the Chinese state is doing such a good job by helping and giving resources to tech startups to develop such technologies to create access for people. It could also be for these entrepreneurs a way to make money or to create a market out of the blue for their own upward mobility. It could also be for people with disabilities to aspire to a future life in the city because a lot of Chinese people with disabilities are originally from rural regions and they come to these big cities to seek better employment, and better education. So "barrier-free" or accessibility becomes a way for them to claim a sort of urban right to the city or urban citizenship. I found that an anthropological perspective to access is particularly helpful because of participant observation. The intimate relations you as an ethnographer build with these informants help you to collect different narrations, and different meanings built up on the idea of accessibility. This is in stark contrast with the kinds of legal literature I read and the digital inclusion literature done by communication scholars who can sometimes take access for granted or it doesn't really unpack what access is. It just assumes human rights or a specific vision that must be realized and doesn't really unpack the ambiguity of the term. So that's my immediate answer to why anthropology really helps me. 
CH:
Yeah, I think I agree with Zihao on all of these points. Thank you for bringing that up. In terms of a kind of ethnographic focus on access or inaccess stories – that's something that's really central in my work. And then a way that those stories are instrumentalized or the kinds of work that they're doing. I think there's kind of a presumption in disability studies that inaccess stories or access stories are always about making the world more accessible for disabled people. And that might be the case for activists and scholars, but it's certainly not the case, as Zihao was explaining, for government officials or for entrepreneurs. I think of Matthew Kohrman's book and how he talks about the invention of the disability prevalence rates in China and how, in fact, it's quite clear from his research that the disability prevalence survey was tuned and configured, not based on what actually prevented someone from working but based on arriving at a figure that would save face in the international community. So, you know, I think when ethnographers pay attention to the work that access stories or inaccess stories are actually doing, we end up with really interesting descriptions of complex intercultural situations where the idea of access is moving in friction globally.
And I also agree with Zihao – I really like how you put it in terms of taking the good for granted. And that's something that I've written about, drawing on Keith Murphy's work. Oftentimes design studies is so oriented toward a kind of positivist assertion of what should happen and the desire for a good design. The ideology of good design sometimes flattens what is actually happening and doesn't leave space to describe mistakes. And of course, there are all kinds of catchphrases about glitching to try to recapture errors and the incomplete and poorly maintained, but at the same time, what ethnography does is it really asks the researcher to step back and withhold that moral judgment in order to make those observations about human action and their actual implications. And so I think we end up with a really different descriptive set of observations about how access gets operationalized in the world, as a discourse unto itself that needs to be traced and followed just as critically as any other liberal political concept. Its actual implications for the world will always be not only the intended consequences but all the unintended consequences of its circulation. 
ZL:
Yes, I also want to add that I'm just so glad that Cassandra mentioned Matthew Kohrman's book. I want to add that the word "accessibility" or "barrier-free" represented in Chinese policy contexts nowadays is related to the UN-oriented disability advocacy back in the 1980s. So I guess the translation of the very concept of accessibility, at least in the Chinese context, is from the start a bureaucratic project that kind of is imposing a certain transnational discourse on the ground at a top-down level. So one thing I found really disturbing is how even though "barrier-free" (无障碍)has been used by a lot of policy contacts, in China still there's like this harsh reality of people with disabilities being marginalized and their access requests not being considered. So that's why this idea of ambiguity really speaks to me and how ethnographic accounts help us locate where this complex and this negotiation of meaning take place on the ground. For example, nowadays Chinese disability activists try to replace the idea of "barrier-free" (无障碍) with "barrier-free love"(无障爱). So it's kind of a trick, wordplay — because in the Chinese word "无障碍" the last word "碍" (ai) is pronounced the same as love("爱/ai"). So they're trying to do almost language politics appropriated by the bureaucratic discourse, the technical discourse, and how it should actually be reclaimed and the affective dimension, the intimate dimension of access creation, that is not really about technical availability, technical borders. It should still be considered as part of access creation. So I really, really need to be there, participate and be in those dialogues to observe the nuance in the whole negotiation.
SB:
Awesome. Thank you both. And with my following question, I would like to elicit more ethnographic detail about your work. So my question is, both of you work in contexts significantly affected by state socialism and capitalism, albeit in various ways and temporal frames. So my question is, how has the unique triangulation of citizens, the state, and the market characteristic of your country of research manifested itself in your study of urban infrastructures?
CH:
Yeah, this is so interesting. Thank you for this question. So my research is situated in one city in the northwest of the country that's now known as Russia. It has suddenly become more complex to name it as a country in the past few months following the second invasion of Ukraine in 2022. But that wasn't the case, obviously, when I was doing my fieldwork. I was doing fieldwork just after the end of the Medvedev years – so in Putin's return to power and sort of second presidential term. So the bit of years when I had done my preliminary fieldwork were very kind of optimistic and open years. In Russia, what it felt like – there was a real possibility to live what many of my peers kind of imagined as a kind of normal European life and to feel interconnected with the world beyond the border. And in particular, the region that I work in – Russian Karelia or the Karelian Republic as it's called in Russian, is sort of right on the border with Finland and it shares historic, ethnic, cultural ties with Finland. Although the majority of the population aren't necessarily ethnically Karelian anymore, it gives residents in that region a special visa status to travel to Finland. And what that meant was that effectively, sort of middle-class and upper-middle-class people in the city of Petrozavodsk, which is the capital of this region, could get visas to travel to the European Union via Finland much more easily than people in other regions of Russia. So the kind of horizon of imagination about feeling European in a way that what was still positing Russia as living in the shadows of state socialism and the end of the Soviet Union — it wasn't quite as stark as other parts of Russia that I've spent time in simply because of that capacity for travel. And so that created a kind of unique situation in the city. And it's also quite different from St. Petersburg, which is the nearest very large city, just in the sense that it is understood to be a kind of provincial city. It's thought of by people elsewhere as kind of sleepy and on the edge of the wilderness. It has a nice music conservatory, but otherwise, there's not much to put it on the map. So there's something about living in a city that is going to be in this, in the third wave of Russian cities to get something when there's a kind of development wave. So for instance, even though McDonald's had arrived in Moscow, in you know, the early 1990s, there was no McDonald's and Petrozavodsk until literally 2012.  I was doing my fieldwork when the first McDonald's in the city opened. It had lines around the block, and everybody was so happy to have McDonald's just for the novelty of having this thing that had seemed so far away. When you would go to St. Petersburg for the weekend, you would stop at the Nevsky Prospekt McDonald's on the way home and pick up an order of burgers for your friends, who would then meet you at the train station in Petrozavodsk to take the burgers. This is very much just a sort of broad ethnographic story about the strange ways that markets and desires for an imagined normal cosmopolitan middle-class life circulated amongst the people I was friends with in Petrozavodsk in those years. 
But of course, when it came to disability access, in the cities, it had all kinds of ramifications. One is that as a provincial city, it wasn't a site of investment for foreign viewers in the ways that Moscow and St. Petersburg have been. Things like accessible buses were really just a rumor in the city, as opposed to Moscow and St. Petersburg, which in those years had sort of growing fleets of buses with accessible ramps to get on and off. Accessibility law was very good on paper. But it led to this feeling that laws look really nice on paper but they're hard to create in reality. So, the role of the citizen to advocate for things like updating the accessibility at the city train station often ran into these kinds of bureaucratic juggernauts where all you could get was a letter saying the train station will be made accessible in the next scheduled renovation. And that was very opaque, and it was completely unclear in 2014 if the 2019 renovation really would include adding an elevator or not. So I think that is kind of just a rough ethnographic sketch of some of the questions about urban infrastructure that I was running into in my fieldwork. 
SB:
Awesome. Thank you, Cassandra. Zihao, how would you like to share your ethnographic stories? 
ZL:
Yeah, I think in a sense of the influence from the international discourse, it's pretty similar. So China, since the 1980s, has sponsored the Disabled Persons Federation. It is a project resulting from the UN Global advocacy for disability rights. Also, China has been part of the UNCRPD since 2008. And that's the moment for China to organize the Olympics for the first time. So in Beijing, where the Olympics was held, it very suddenly became a big performative project. And the government tries to show its efficiency and legitimacy through a short-time organization of sign interpreters, accessible toilets. It creates an almost spectacular scene regarding how disability-inclusive Beijing could be, especially for those foreigners or athletes coming to the city. 
And then I think another dimension I want to mention for the kind of Metropolitan access projects – is the idea of mobility. I think Cassandra also hints at it – how people move from different regions and how people create their lives in cities, even though they're not originally from there. And in China, there's a big obstacle to that, which is the household registration system, the hukou(户口) system, a really well-researched Chinese political institution since 1949. During the socialist period, people were organized into different localities and stuck in their work units. The household registration system functions as a way for the central government to pin people down, basically. This kind of political legacy still has a huge role played in contemporary urban governance, especially for those rural migrants. For people who are not originally from Beijing or Shenzhen, those resource-rich cities, if they want to get integrated, they have to actually have that household registration. And that is really hard. And also, the disability identification process is linked to the household registration system. So if you are not officially recognized as a disabled person, according to your disability card, you might have difficulties enjoying those benefits such as reduced transportation fares and welfare for education. So all these aspects kind of lead to disability access, but also the broader access that cities can provide to people who already live in them and people who migrated into them. That's another aspect. 
Another thing I'm really interested in following is how in these socialist states that are at once trying to integrate into the global order but also trying to establish their own cultural difference, how the role of expertise plays out in this process. I observed that many of the people who care about "barrier-free" come from various fields of expertise like urban engineering, urban planning, special education, and sometimes also disability studies and deaf studies, and also architecture and design. Usually, these are the people who have received some kind of education from abroad. For example, many of the disability activists actually did their master's degree at Gallaudet University, which is an elite private deaf university in the US. And then they transport what they have learned as expertise about "barrier- free" and access and community-building back to China in a fragmentary way. People who are specialized in computer software engineering, and people who have specialized in social work, for example, have a totally different understanding of what access could be. One being very technical or technocratic. And another is more about community and social institutes. So I found this fragmentary regime of expertise, that's moving and being transported from the west to China or to other supposedly socialist spaces, very interesting.
And also that's another dimension of my fieldwork context as well. 
CH:
Yeah, I think that last point is really applicable to my situation just in terms of the way that the thing that we call access…I almost feel like we need a big project just to map the different ways the word "access" gets used and how it gets enacted and when it is a kind of technocratic concept, and when it is moving into this ethos of 'access as love' or a more kind of interpersonal dynamic or even an aesthetic (as people in disability arts have often started to call it here in Toronto). I definitely see that as well. And that was a real tension in my fieldwork. The disjuncture between the legal norms and standards describing access in the urban environment in a technical way and that contrast between that and what actually provided mobility through the city for my interlocutors who are wheelchair users or have mobility impairments when they walk, so I definitely see that. I think that's such an interesting set of questions. 
And my own fieldwork really didn't deal very much with kind of digital technology, but I see it a lot right now in disability culture in North America. And so I'd be super interested to read your work about how digital access or technological access gets enacted in the Chinese context. 
ZL:
I think regarding the arts that you just mentioned, it's very interesting. My artist friends are really trying to find a way to break away from that established, static, nonchanging view of access as a once-for-all solution or a technical short-term fix. I have organized a reading group [1] made up of artists, social workers, legal scholars, disability activists, all of those people who have some experience of working with disabled people, and sometimes they're disabled themselves, trying to find a way to conceptualize what access or "barrier-free" is. I think it's really astonishing how you find out that these people hold such different fundamental definitions or understandings of access, to begin with. If you think about it, access can be really broad, right? It's a way to interpret relationships between bodies, between humans and between the human-built environment. This potential expansiveness creates a lot of friction, which is not necessarily bad. I think that the dialogue that makes us uncomfortable at first (because we have no idea where access is) turns out to be much more productive because we find out different dimensions of it that from our own fields haven't been conceptualized yet. 
CH:
I think yeah, I agree. And I think that sounds like an amazing reading group: so interesting and rich. It makes me think of a project I've been working on for a few years now. It started when I was writing the history chapter of my book, and I had noticed in my ethnography that I wanted to map not only a direct translation of the word "access" – dostupnost'  in Russian –  but also to map what we would call the attributes of that word ethnographically speaking or in terms of semantic domains. So you know, access is ease, it's peaceful, and it's also convenient, right? One of the things that I then went and looked for in historical sources was – before this word from the Anglophone disability advocacy discourse entered the Russophone vocabulary, what words were people using to talk about mobility and access in the built environment? This is a paper that is in the publication pipeline right now with my grad student Gyuzel Kamalova who's doing fieldwork herself in post-Soviet Kazakhstan. We've been looking at Soviet-era newspapers, and we found a lot of instances of people using the word "convenience" – udobno – what is convenient or not. And it's really interesting because the first blush reaction, I think of contemporary English speakers, would be, "well, convenience and access aren't the same thing." But then when you realize that actually the word "access" has many meanings, and its concretization as a specific concept and term in relation to disability has only occurred since the 1980s, and there may be a little more flexibility in the vocabulary of what it means to, as you put it, like, have access to the city or right to the city or experience barrier-free urban life. There's something worth thinking about there. Maybe by creating this kind of politicized term that then becomes an important advocacy tool, we also have overdetermined the concept of access and lost sight of some of its logical synonyms and also thereby, perhaps lost sight of some of the variegation of terms that may be circulating in other languages. Paying attention to that ethnographically, I'm interested in finding out if there are other vocabularies of disability advocacy calling for something like access that are maybe present but getting overlooked because we're so focused on this politicized concept. And I don't know the answer yet, fully, but it's a kind of provocation that I want to offer to the field as a topic for future ethnography.
ZL:
Yeah, I think that's super interesting because you just mentioned politicization. And I think one of the observations I have regarding how access is used in the activist world in China is how access or "barrier-free" is actually a safe word, a depoliticized word that is tolerated by the Chinese authority. Because it sounds so bureaucratic and tedious, or even boring in a sense, it allows certain negotiation room for disability activists to smuggle in the kind of transformation they want. Especially as the political atmosphere in China, especially in the recent 10 years, has been getting really worse. There is no room for NGOs to actually use the human rights model to do things in China. Also, the feminist movement is being attacked by the authority. I think disability activism in China is now really trying to use "access" in a way that does depoliticize and bureaucratize its connotations. I don't know if that's also something you observe in Russia, but I found that fascinating. 
CH:
Yeah, I totally agree with that. And I think it occurs everywhere, right? On the one hand, disability advocacy and organizing is extraordinarily political, it requires building power, requires changing culture, requires changing structures, it requires changing laws. But because of this kind of overdetermined attitude toward disability and the paternalizing gaze renders this sort of figure of disability as always being so in need of help, I think there's just this pervasive sense from governments that disability advocacy can be understood as a kind of humanitarian effort rather than an issue of hard political organizing. And it's quite ironic because actually, disability organizing is politically very powerful. Sometimes I've had arguments, for instance, and political scientists who are US policymakers who are just interested in my research; they don't see it as related to, for instance, labor organizing in Russia or environmental organizing in Russia, which are understood to be highly politicized movements. And that's very much the case because Russia is a full signatory of the UNCRPD, whereas the Russian government has for years been actively suppressing labor movements and environmental movements. So there is this way that disability organizing can happen kind of under the radar. I think there's an article that I was just reading by a sociologist about the CRPD's adoption in China. She's  Shixin Huang. I'm probably pronouncing her name wrong. But she talks about how CRPD was adopted 10 years ago, and there's a way in which the kind of liberal democratic expectation of civil society making change hasn't occurred, but at the same time, this redistribution modality of creating new services for people with disabilities has at the same time allowed for a disability consciousness and organizing on the ground. And I thought that was a really interesting argument because I see something very similar happening in Russia and in some ways, even in North America. Because disability advocacy often does focus on redistribution rather than recognition or political rights in the overt sense. We end up in a situation where, what disabled people see as success doesn't then get translated into an understanding of disability advocacy as a political movement for outsiders.
ZL:
The author (Shixin Huang) you just mentioned was also part of our reading group. It's a really small world.
I also feel like it's a politics of hope. These disability activists I am following are definitely super busy right now. I think they're entering this huge window of opportunity where the disability movement, as you said, is under the radar of the government, and they're trying to use up all the resources, the government fundings that they have. Because at least Beijing and Shenzhen, the cities I follow, have this policy agenda regarding the construction of a barrier-free city. And Shenzhen is the first city in China, by the way, to declare in 2020 a full-scale urban legislation of a barrier-free city, i.e, city as a unit for barrier-free development. But nobody really knows what that means because it could be so many different things.
I think even the policymakers don't make it clear what a barrier-free city is. But that kind of openness creates some space for the private entrepreneurs, for the disability activists to conduct their own agendas and their own stakes with these grand state projects. 
Also as a point, How should I really evaluate the kind of hopeful aspiration that takes place within that space? 
While it doesn't really follow the path, as you said, is it bad or good that this isn't another civil rights movement taking place in China? Yeah. Because access is really closely connected in the US with this idea of the civil rights movement in the 1960s. Bess Williamson has this brilliant book, even though it's just within the realm of design, it touches on several important aspects of what we understand now in that black box of access is actually closely connected to all these tensions and political contingencies back in the 1960s when you still have that consumerist, middle-class structure and the veterans become the major advocates for broader access – but it's still kind of like a very limited individualist, consumerist, middle-class understanding of access that gets infused in what we now know as the access and accessibility or ADA in the United States. So I mean, access also needs to be historicized in the North American context. 
KF:
Thank you both for this extended reflection on how accessibility comes across in your different contexts. As we wrap up, I just had one last question, which is what examples of accessibility work as praxis have you come across when in the field? What facilitates this work and what impedes it?
ZL:
I do think I need to mention a little bit about technology because that's something that hasn't come up that much in our conversation. We have so many things to talk about. I can share a little bit about how our reading group – the disability studies reading group – experimented with different ways of creating technology during the pandemic. That's a time when disability activists or me as a disability scholar-student needed to find a way to create access for each other because of the fact that we're no longer physically proximate to each other. Also, it loses this interpersonal aspect of communication because we're mediated by screen devices. We're using Zoom for most of our conferences, and we have a social media messaging tool. It's a cross-disability space. So it's made up of people who identify as deaf and Deaf, people who identify as multiply disabled, and [people] with physical mobility [impairments]. We didn't have blind people, which would have complicated the access frictions that we have in Zoom. Originally, we thought that to create a supportive space, we just needed to have all the access code in place. Zoom allows us to have real-time machine captions. We also have remotely located sign language interpreters, and we also have a chat box. But then all these different elements start to create more chaos with each other. For example, there are people so passionate about making their comments that they are constantly typing words into the chat box, and participants complain about how these constantly popping-up messages are interfering with captions. These captions – because they're so big –  sometimes can interrupt the sign interpreters' video as well. We had this huge debate about whether we should turn off the chat box for the purpose of better captioning, and then this other person who really wanted to use the chatbox would say, "No, I don't feel safe showing my voice or sharing my screen, that's why I have to use the chat box as my only vital access to this group." And then people who contributed other opinions regarding why chat box could be so distracting, and it actually privileges hearing people because hearing people are the ones who can just type while listening. After we had that debate, we actually became more clear about why access is never a finished product. It is not like once we have the technology in place, we are good. It's still a negotiating process and a reflective process where we ask questions about disability in our society and in our smaller place. Sorry, this is a long story, and I compress it really short, but the gist of it is that access is not technical, it is not just a finished entity. It's kind of like a revolving, repetitive, recursive process where each of us who cares about access actually starts asking questions to us and to each other about what that means. And by that, access frictions can be made productive in propelling us forward.
CH:
Yeah, I love everything you're saying, and I absolutely agree that access work is never finished and that it has to be this intersubjective negotiation. By questioning the breakdowns is where we start – that is the process unto itself. On the most basic level, if we take this amazing phrase in the question "access work as praxis," I'm just thinking about that. For instance, if we understand praxis to mean the unification of practice and theory, I actually don't think we can have disability access that is not praxis. Anytime we're thinking about access or doing access, we're negotiating that interrelation, we're practicing theory and theorizing practice. Every time we say, "okay, our protocol for access in this particular group when we meet will be this," – that's iterating a sort of practice that is based on a theory or theorizing, a practice that has come from one of these literal negotiations. 
And I also think it's so important to highlight access work as labor, as a form of labor that takes time and it takes care, and it takes expertise. As I've written, and everyone on this call has discussed, the use of a checklist to try to implement access in a tech product sense ultimately doesn't actually produce the imagined end goal of usable and workable interrelations in the world. So I think it's actually very helpful to think about access labor as implementing practices that implement theory and theorizing those practices. I just see that cycle constantly getting churned through in disability advocacy spaces where people —  you know, I came from a meeting today about a conversation series that we're going to be launching at U of T about Global Disability Studies, trying to determine what our access protocols are for public-facing Zoom meetings that will likely involve multiple language interpretations as well as sign language interpretation and captioning. What kinds of access labor are necessary, and what kinds of access maybe are just performative, or virtue signaling, and how do you decide what the baseline is and how do you decide what is something that should occur when someone wants it? It's very difficult, and I think access work works best when it's a sustained group where you can iterate and revise your practices together over time. To kind of zoom back out to the big picture question of urban accessibility and barrier-free cities, I think it's one of the problems that we've run into that our feelings of like, warm fuzzy "access is working right now" feeling. Those occur when you have an opportunity to build those ongoing relationships where you establish access intimacy, where you are working together to iterate and revise. In their very nature as cities are impersonal and require bureaucratic intervention and maintenance and overlapping public and private infrastructures. So we run into these problems of trying to iterate and allow and create access, and we come up with all these stopgap solutions. But the problem there is we don't have sustained relationships on an interpersonal level. So the only way to really achieve this on a citywide level is to influence culture change so that every person is enacting access as a praxis in their daily lives. And, I can't think of any city that's there yet, right? We have little pockets of accessibility as an ethos, but even if we have ramps all over the city, that doesn't actually result in access, or even if we have captions in every Zoom Room, it doesn't necessarily result in access.
SB:
Thank you both so much. I just love this conversation. And Kim, would you like to close this? 
KF:
I just wanted to say thank you for your time chatting with us today. I think there were so many really generous and generative insights that emerged as we thought about access. And thank you again for joining us.
ZL:
Yeah, I'm so happy to have this conversation with you, Cassandra.
CH:
I really want to thank the organizers. For putting us in conversation. This is great. Thanks very much.
SB:
You can subscribe to this podcast on any podcast platform that you use to listen to your podcasts. 
KF:
We welcome any feedback you may have on this episode or the podcast more broadly. Feel free to contact us at platypod@castac.org. 
SB:
Thanks for tuning in to listen today. 
---
Notes
[1] Zihao wants to express sincere thanks to his co-organizer in the Disability Studies Reading Group, Di Wu. Di is a PhD candidate in MIT HASTS. Her research and practice focus on the relationship between disability, labor, and technology in contemporary China.
Cited Sources
Hartblay, Cassandra. 2017. "Good Ramps, Bad Ramps: Centralized Design Standards and Disability Access in Urban Russian Infrastructure." American Ethnologist 44(1): 9–22. 
Hartblay, Cassandra. 2020."Disability Expertise: Claiming Disability Anthropology." Current Anthropology, Wenner-Gren Symposium Series, no. S21 (February 2020).
Kohrman, Matthew. 2005. Bodies of Difference: Experiences of Disability and Institutional Advocacy in the Making of Modern China. University of California Press.
Shixin Huang. 2019 "Ten Years of the CRPD's Adoption in China: Challenges and Opportunities." Disability & Society, 34(6): 1004-1009.
Williamson, Bess. 2019. Accessible America: A History of Disability and Design. New York University Press.